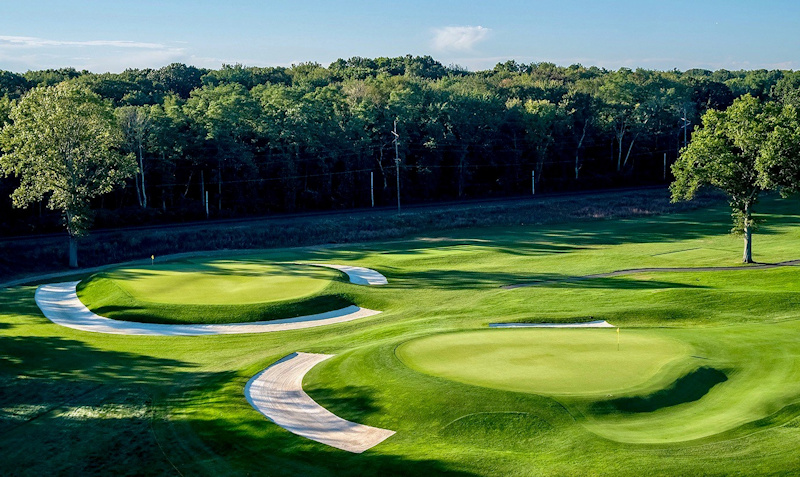 Founded by leading industrialists, the Club was established in 1896 as perhaps the finest golf course of that era. Originally designed by committee members, the world's leading architects participated in the course's design. The course has been revised several times over the past 118 years. In 2012, the Fazio Design Group rebuilt the green complexes, giving Nassau some of the finest green surfaces in the country. It is rare at Nassau to hit a good shot and end up with a bad result, something common on many modern courses. Nassau is a welcome challenge for golfers of all levels.


Nassau was one of the USGA's original 50 founding members. In 1903, Nassau hosted the U.S. Men's Amateur; in 1914, the U.S. Women's Amateur, hosting it again 100 years later in 2014. Every local, state and regional men's and women's championship has been played here. National champions, including some Nassau members, were among the most notable and historic golfers.


Nassau's professional staff provides everything needed to enjoy your time on the course, offering one-on-one instruction, club fittings, and more. Our pro shop carries golf's finest equipment, apparel and top brands. Drew Pohalski, Director of Golf, is currently in his 23rd year at Nassau.
Nassau's golfers are our biggest draw. Our diverse membership provides outstanding experiences for every golfer. Even members who stop by without a prearranged golf game can easily find a group to join. Nassau offers league play, tournaments, and organized games throughout the golf season. We offer an extensive events calendar for your young golfers as we groom the next USGA, PGA and LPGA members at Nassau Country Club.